How Does On-Grid Solar System Work?
The on-grid solar power system is generally composed of photovoltaic array composed of solar cell modules, solar charge and discharge controller, grid-connected inverter, DC load and AC load. The photovoltaic array converts solar energy into electric energy when there is light, and supplies power to the load through the solar charge and discharge controller.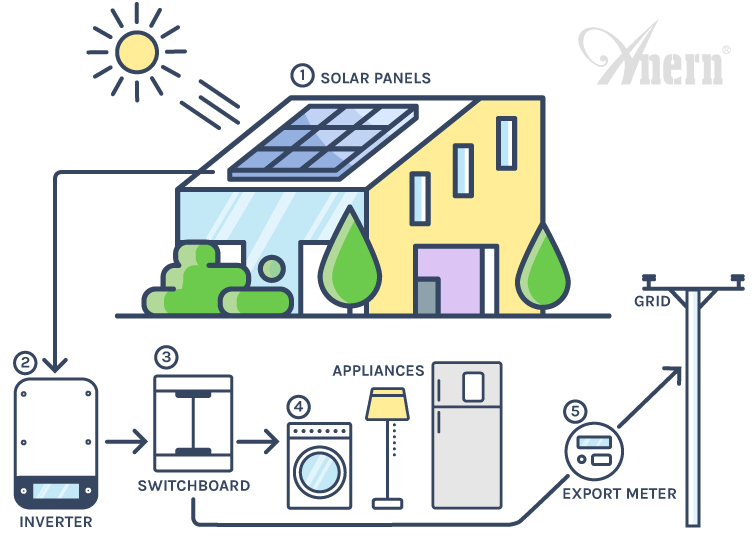 On-Grid Solar System Design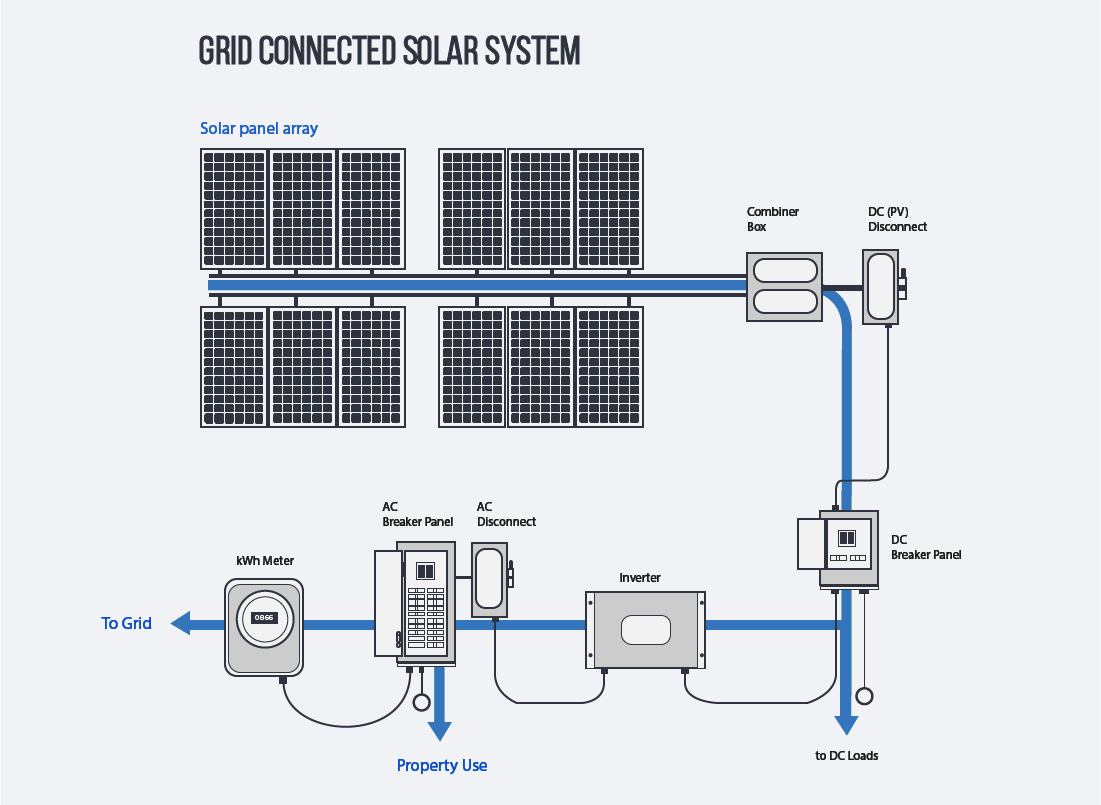 Difference Between On-Grid and Off-Grid Solar System
An off-grid solar system, also known as an independent solar power generation system, is a system that does not rely on the power grid and operates independently. The electricity generated by the solar panel flows directly into the battery and is stored. When it is needed to use, the direct current in the battery flows through the inverter and is converted to alternating current.
On-grid solar systems, namely solar power generation, household power grid, and public power grid, are linked together. Solar power generation is directly inverted into the parallel voltage required by the national grid and is preferentially used by families. And when solar power can't generate enough power for home appliances, it's automatically replenished from the grid.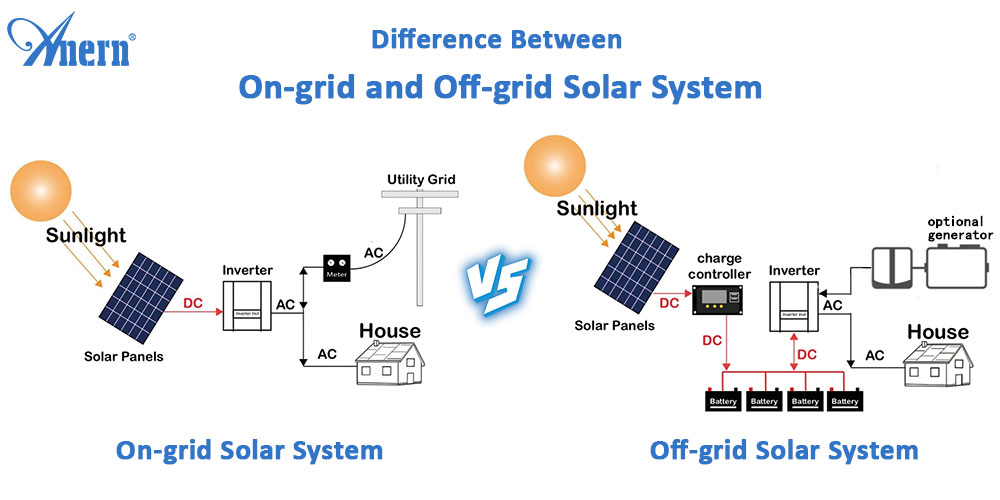 The off-grid solar power systems must be equipped with a battery, while the on-grid solar system does not have a storage battery and other storage devices.
The off-grid solar system is widely used because it is not restricted by region. As long as there is sunlight, it can be installed and used.
The on-grid solar power system can be used without battery packs, which greatly saves the cost of the system. Therefore, an on-grid solar system is more cost-saving and convenient.